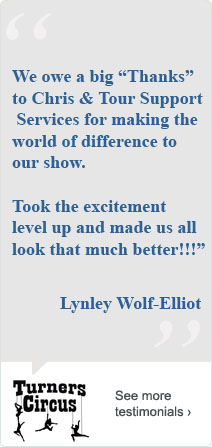 Whether in a concert touring application or for use in the recording studio, Tour Support Services has the backline equipment that will be on your rider.
Our backline, simply stated, is comprised of professional high quality "classic" musical equipment. Each instrument is cased in an ATA flight case.
Familiar equipment brands such Marshall, Fender, Pearl, DW, Ampeg, Hammond, Yamaha, Vox, Kurzwiel and Roland are ready for the road.
Backline pricing always includes a on-site qualified technician and equipment transportation.